HOLD THE DATE!  Saturday August 27, 2016 at Double Eagle II Airport
Revisit LOEFI 2015 via PHOTOS – Awesome!
Pilots!  Aviation Enthusiasts!  Exhibitors!   Saturday, August 27, 2016 at Double Eagle II Airport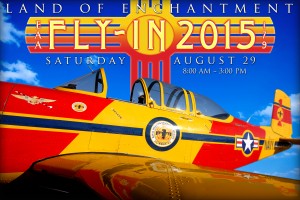 Airport fun for the whole family!
What's a "Fly In"?  Similar to a car  show, these aircraft fly in to be judged, while spectators get to see a gathering of amateur built, antique and other unique aircraft — and meet their pilots, builders, and restorers! Expected highlights include the Chile Flight (formation flying team), helicopters, gliders, ultralights, and remote controlled aircraft.
What's there to do?
Come early to see aircraft as they arrive and catch the 8am Opening Ceremony and flag raising
Browse the Exhibit Hall with aviation businesses, educational institutions, and nonprofit organizations.  Learn about careers, technology, fun!
Enjoy EAA 179's pancake breakfast and/or burger lunch for a small donation
Try riveting at the Builders' Corner! Talk to builders!
Engage the kids in the Youth Aviators Center
Attend an aviation safety seminar
Shop at EAA 179′s Fly Mart and buy used aviation treasures
Stroll the ramp of aircraft, military vehicles, and cars.  The Bombardiers Car Club joins us this year, whose theme is based on the B-17 Flying Fortress
What to bring?    A refillable drinking water container, sun protection, comfortable shoes, and your camera!
Admission and parking FREE, donations accepted. Any proceeds go towards activities supporting EAA Chapter 179's mission including aviation scholarships, Double Eagle Aviation Adventure (summer camp), Young Eagles events, and youth outreach activities.  Questions? Contact us at chapter@eaa179.org
Aircraft Award Categories:  Home Built; Contemporary (1956-1970); Vintage (1946-1956); Warbird; Antique (up thru 1945); Light Sport; Special Interest; Grand Champion; People's Choice
DRIVE IN DIRECTIONS to Double Eagle II Airport: take I-40 or Paseo del Norte west to Atrisco Vista Blvd. and follow airport signs to parking. Shuttle van available from parking area.
FLYING IN?  Listen to ATIS on 119.025. On first call, give distance and direction from airport – tower controllers do NOT have radar.  After landing, tell Double Eagle Ground that you are "going to the Fly In".  Expect to taxi to parking on the north ramp (until full). See ramp map. Parking in front of Bode FBO is reserved for transient aircraft.  Bode will provide fuel off truck at self serve price.  Tie downs limited; bring ropes and stakes in case you'll need them. Register with EAA179 to receive a free meal for fly-in pilots. Double Eagle II Airport information: Airnav